Grilled Cheese!
published June 14, 2019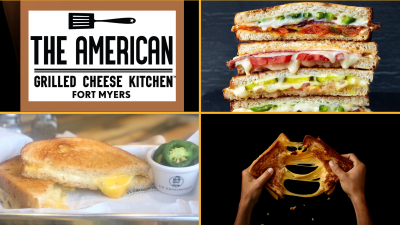 06/14/2019
4:00pm - 8:00pm
Location
Coastal Dayz Brewery
The American Grilled Cheese Kitchen prides themselves on sourcing ingredients locally, using unique specialty products for their breakfast, lunch, and dinner menus, and providing over the top, individualized customer service.
Want a special sandwich made just for you? Contact them anytime they are coming to the brewery and they will bring it with them!!