Beer Release!
published February 14, 2019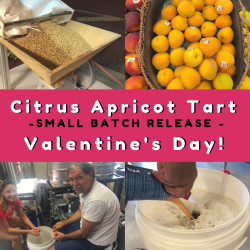 02/14/2019
1:00pm - 10:00pm
Location
Coastal Dayz Brewery
We're tapping our Citrus Apricot Tart for Valentine's Day! This wheat beer was aged on apricots and pulped up with Sun Harvest Citrus orange juice.. If that's not enticing enough to get you through the door, we're serving up free pies and pepperoni poppers from McGregor Pizza for dinner, cheers!