Grilled Cheese!
published May 5, 2019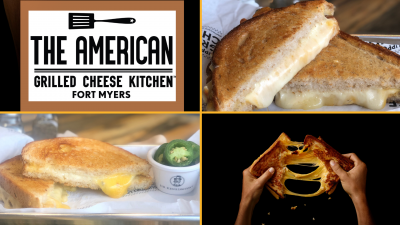 05/05/2019
2:00pm - 7:00pm
Location
Coastal Dayz Brewery
The American Grilled Cheese Kitchen is here for Cinco de Mayo and they've got all the right ingredients for your cheese-loving tastebuds!! Their Cinco de Queso sandwich is available today only – get a beer for $5 when you order the special, cheerz!