GROWLER FILLS TO-GO
published July 31, 2020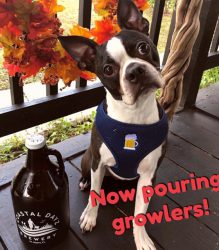 07/31/2020
3:00pm - 7:00pm
Location
Coastal Dayz Brewery
Stop by and get a growler filled to enjoy at home!  Your growler or ourz!  All growlers are sanitized!
Please bring a CLEAN growler!!  We are so sorry but we can't fill small mouth growlers.
Looking for a keg for your kegerator?  Please call ahead at 239-204-9665 or email us at [email protected].