Hopz & Howlz
published July 31, 2022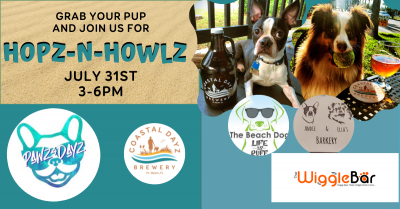 07/31/2022
3:00pm - 6:00pm
Location
Coastal Dayz Brewery
Dog dayz are back!! Fifth Sundayz are dedicated to our new Hopz-N-Howlz!
Join us on July 31st along with Pawz4Dayz, SWFL Barkery, The Beached Dog and The Wiggle Bar!
There will be drawings/giveawayz and more to come so be sure to follow the event to stay up to date.
We will also be re-releasing our Peanut Butter Chocolate Porter at 1pm!