Live Music with Tim Heard!
published October 10, 2020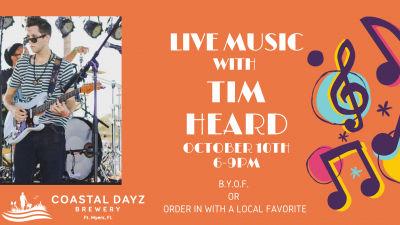 10/10/2020
6:00pm - 9:00pm
Location
Coastal Dayz Brewery
Hey folkz! Live Music is back!! Join us this Saturday(10/10) for live music with Tim Heard! The show startz at 6pm! BYOF or Order In with a local favorite, listen to great tunez, and enjoy some brewz! Cheerz!