Music Bingo
published March 3, 2019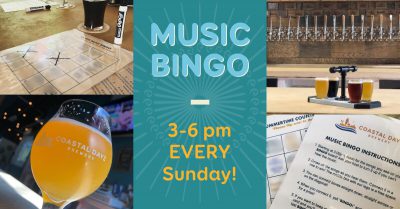 03/03/2019
3:00pm - 6:00pm
Location
Coastal Dayz Brewery
Please welcome Carolina, a new host for bingo this Sunday! It's always free and easy to play:
1. Grab a beer ✔
2. Sit back and enjoy the music ✔
3. Mark off the songs you recognize ✔
4. Get a BINGO and WIN!!! 🎉
We'll put a rockin' playlist together and see you there!!