Squeezers of Cape Coral!
published August 11, 2021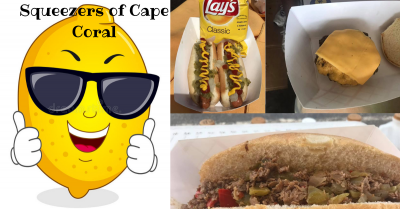 08/11/2021
5:00pm - 8:00pm
Location
Coastal Dayz Brewery
Squeezers of Cape Coral are a wonderful and fun food vendor providing hot dogs, burgers, cheesesteaks and award winning lemonade! Not everyone in a group may want beer, so we are proud to offer Squeezers! They squeeze to please!!!!