Trivia with Gary!
published June 16, 2021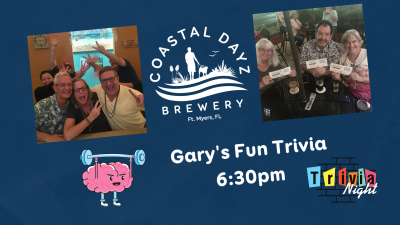 06/16/2021
6:30pm - 8:00pm
Location
Coastal Dayz Brewery
Gary's Fun Trivia starts at 6:30 PM tonight with a special guest host! Come have great brewz, order in tasty food from a local favorite, and stay for a chance to show off your trivia knowledge!
Cheerz 🍻!