Our Brewz
Staples
Tap #01 Wannabe Blonde $6

Light, crisp and delicious. No fancy additions to this easy drinking, all-malt summer ale. A perfect choice for a craft-brew first timer, this Blonde goes down easy and will keep you wanting more on a sizzling summer day.

Tap #02 Gulf Coast Gold $7

This all-grain golden ale is another great choice for craft beer first-timers. Gulf Coast is a step above the light and crisp Wannabe Blonde with a slightly stronger flavor profile. Pale malt and very mild Cascade and German Hallertau hop additions keep it light and fun with more character and substance.

Tap #03 Homeport Honey Wheat $6

An American Wheat style beer given a light honey flavor by using specialty malt rather than honey additions. Northern Brewer and Czech Saaz hops lead to a pleasant, slightly complex, summertime American honey wheat beer.

Tap #04 Amberjack Amber Ale $7

An American Amber Ale with flaked rye brings a delightful balance of malt and hops. This all grain brew has generous Cascade hop additions that give it a medium-bodied mouth feel and citrusy floral tones.

Tap #05 Beach Hound Brown $7

A true southern English style nut brown with hints of delightful nuttiness and the delicate herbal tones of the famous Kent Goldings hops. Smooth and malty, this caramel color beauty is an all-malt, year-round favorite.

Tap #06 Pirate's Porter $7

A robust, dark beer with a light, foamy head. This is the true adult milk shake of beers! A higher ABV than the normal porter recipe gives it a bit of a kick but a malty mouth feel and flavor. It's best flavor potential is met slightly warmer than when first poured, so let her sit a bit.

Tap #08 Seaz The Day IPA $8

This double dry hopped hazy IPA is a sun-soaked, hop lover's hazy dream. Crisp, fruity and juicy with aggressive Magnum, Falconer's, and Citra hop additions. Restrained bitterness and intense fruity flavor make this brew a must-try!

Tap #09 Portside Pale Ale $7

Medium-bodied and refreshingly bold pale ale with a "just right" light and foamy head! Don't let the low hop aroma fool you… Citra hops add a delightful bitterness with a classic citrus and tropical fruit, big hop flavor.

Tap #10 Bombay Double IPA $8

Named from the origin of this beer style, our IPA bears massive quantities of Chinook, Mosaic and Simcoe hop additions! Not for the faint of heart or the first timer in a craft beer establishment, but this hop-bomb will certainly please the most discerning craft beer pallet.

Tap #11 Rock-N-Reef Irish Red $7

While originally derived from an English Bitter with less hop character, an Irish Red Ale has become a go-to style in many breweries throughout America. With an amber hue, this slightly sweet yet crisp beer has delicate flavors of toffee, caramel, and a hint of biscuit followed by a subtle roasted dryness. Unlike other styles, this beer holds very little bitterness and leans more toward a malty palette.
Our Specialtiez
Tap #12 Whitecap Winter Ale $7

It's the most wonderful time for beer! The Holiday season is upon us and so are the festive brewz. This winter ale clocks in at 6.9% and is the perfect melody of holiday ingredients including cinnamon, nutmeg, clove, and allspice as well as subtle notes of orange zest, vanilla, and molasses, all rounded out by a robust malty backbone.

Tap #13 Kraken's Curse Irish Stout $7

You never know what is lying beneath the surface just waiting for the moment to swallow you up. Don't fret though, this delicious Irish Stout is home to a heavy amount of flaked barley, giving it a dry, yet full creamy mouthfeel and the addition of roasted dark malts imparts a coffee flavor with subtle bittersweet chocolate undertones. This 4.2% easy drinker is great for any occasion.

Tap #13 Shipwreck Rye IPA $7

If IPAs are not your thing, don't be so quick to judge as this isn't your normal IPA. The addition of rye malt contributes an amber hue as well as gives a subtle spicy flavor which pairs well with the bready, toffee flavors offered by the other grains. It wouldn't be an IPA though without the hops! Columbus furthers the flavor by adding a delightful herbal/citrus flavor and Centennial rounds it all out with earthy notes that will leave you craving more. Whether or not you are an IPA fan, this is one unique beer you won't want to miss!

Tap #14 Starboard Sour: Peach Mango Vanilla $7

This brew was handcrafted with an abundance of fresh peaches and mangos to create one delightful beer. With a pinch of lactose and a splash of vanilla, this refreshing brew will quench the most parched palettes!

Tap #15 Sea Breeze Seltzer: Orange Cream $7

We have been hard at work hand crafting delicious hard seltzers to answer all your requests and the time is finally here! We'll have rotating flavors so if you see one you like, better swing by and get ya some!!

Tap-It Tuezday $8 – Maple Pale Ale 3/28/23

Tap-It Tuezday is a specialty SMALL batch brew released every Tuezday!  Please check Facebook, Instagram and Untappd for weekly Tap-It'z!

And we're sorry, no discounts and no keg sales on these, they only yield one keg anyway!
Other Optionz
3 Daughters Key Lime & Raspberry Lemonade Cider ($6 Can)

The Key Lime cider is a hard apple cider blended with key lime juice for a uniquely Florida taste. The semi-sweet apple flavor is nicely balanced by the tart, zesty key lime juice.

Tart and fruity, the Raspberry Lemonade cider is a boozy spin on a summer classic.  You can practically taste the cool shade!

ACE Mango Cider ($6 Can)

A refreshing cider with an instant sweet taste and a tart finish. Mixes well with others!

Non-Alcoholic: Flying Eagle Kombucha ($6 To Go Can)

Brewed with Balance & The Highest Intentions. So, What does that mean? Always made with the best local or certified organic sources, the company was founded based on the founder's passion to provide a delicious N/A beverage that really helped her with her own health issues, & that made her feel good. They use medicinal plants & quality local or organic harvests in our multi-stage fermentation which help support & uplift the mind as well. & We connect you to Community Gardens & help raise awareness & proceeds to their Mission.  Dry & light, just slightly tart, & bubbly.. with lower acidity than most kombucha on the market.

Wine $8

Red: We offer a Cabernet Sauvignon and a Malbec.

White: We offer a Sauvignon Blanc and a Chardonnay.
To Go, Gifts & Event Information!
Cans To-Go

We now offer 12oz cans to go ($4 Each)! Below is our current inventory:

Wannabe Blonde 12oz can

Pirate's Porter 12oz Can

BeachHound Brown 12oz Can

Homeport Honey Wheat 12oz can

Gulf Coast Gold 12oz can

Bombay IPA 12oz can

Seaz The Day Hazy IPA 12oz can

Gift Cards

Gift Cards:  Available at the brewery in any amount.

Virtual Gift Cards:  Available by phone and can be sent via email or text.  Please call the brewery prior to 3pm.  If we are un-available, please leave a call back number or email [email protected] and we can set up a time to call you!  (239) 204-9665.

Growlers To-Go

64oz glass Coastal Dayz logo growlers are $10.

Growler fill prices vary by style $18 – $36.  Not all specialty brewz are available for growler fills.

You may bring your own (CLEAN growler) or purchase ourz.

We are sorry, small mouth 32oz growlers can't be filled.  All other 32oz growlers are 1/2 price of a normal 64oz growler.

Keg Sales – Please Email/Call Ahead

1/6 or 1/2 BBL

/

Varies ABV

[email protected] or (239) 204-9665

All keg sales require a $75 keg deposit on 1/6 and $120 keg deposit on 1/2 BBL.

Standard 1/6 Keg $108, Premium 1/6 Keg $122 (Approx. 40 pints)
Standard 1/2 BBL $320, Premium 1/2 BBL $370 (Approx. 122 pints)
Premium brewz are Seaz The Day IPA, Portside Pale, Bombay IPA and Specialties.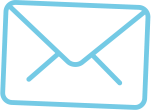 Tap Alerts
Of course you want us to notify you when we tap something new, right?!