Our Brewz
*Growlers To-Go*

64oz Coastal Dayz Growlers are $8.

Please see growler fill pricing next to each beer style.  You may bring your own (CLEAN growler) or purchase ourz.

All are washed and sanitized.

We are sorry, small mouth 32oz growlers can't be filled.  All other 32oz growlers are 1/2 price of normal 64oz growler.

*Keg Sales – Please Email/Call Ahead*

[email protected] or (239) 204-9665

All keg sales require a $75 keg deposit on 1/6 and $100 keg deposit on 1/2 BBL.

1/6 Keg is approximately 40 pints, 1/2 BBL is approximately 122 pints.

Standard 1/6 Keg $108, Premium 1/6 Keg $122

Standard 1/2 BBL $280, Premium 1/2 BBL $320

Premium brewz are Seaz The Day IPA, Portside Pale, Bombay IPA and Specialties.

TAP-IT TUEZDAY IS UNAVAILABLE FOR KEG PURCHASE

Amberjack Amber Ale $6

An American Amber Ale with flaked rye brings a delightful balance of malt and hops. This all grain brew has generous Cascade hop additions that give it a medium-bodied mouth feel and citrusy floral tones.

Beach Hound Brown $6

**Our original Runaground Brown with a new name**  A true southern English style nut brown with hints of delightful nuttiness and the delicate herbal tones of the famous Kent Goldings hops. Smooth and malty, this caramel color beauty is an all-malt, year-round favorite.

Bombay IPA $7

Named from the origin of this beer style, our IPA bears massive quantities of Chinook, Mosaic and Simcoe hop additions! Not for the faint of heart or the first timer in a craft beer establishment, but this hop-bomb will certainly please the most discerning craft beer pallet.

Gulf Coast Gold $6

This all-grain golden ale is another great choice for craft beer first-timers. Gulf Coast is a step above the light and crisp Wannabe Blonde with a slightly stronger flavor profile. Pale malt and very mild Cascade and German Hallertau hop additions keep it light and fun with more character and substance.

Homeport Honey Wheat $5

An American Wheat style beer given a light honey flavor by using specialty malt rather than honey additions. Northern Brewer and Czech Saaz hops lead to a pleasant, slightly complex, summertime American honey wheat beer.

Pirate's Porter $6

A robust, dark beer with a light, foamy head. This is the true adult milk shake of beers! A higher ABV than the normal porter recipe gives it a bit of a kick but a malty mouth feel and flavor. It's best flavor potential is met slightly warmer than when first poured, so let her sit a bit.

Portside Pale Ale $6

Medium-bodied and refreshingly bold pale ale with a "just right" light and foamy head! Don't let the low hop aroma fool you… Citra hops add a delightful bitterness with a classic citrus and tropical fruit, big hop flavor.

Reel Stout $5

Thick, full-bodied oatmeal stout with incredible smoothness from the addition of flaked oats. This rich and malty brew has a wonderful roasted malt finish that will have you asking for more!

Seaz the Day IPA $6

This double dry hopped hazy IPA is a sun-soaked, hop lover's hazy dream. Crisp, fruity and juicy with aggressive Magnum, Falconer's, and Citra hop additions. Restrained bitterness and intense fruity flavor make this brew a must-try!

Wannabe Blonde $5

Light, crisp and delicious. No fancy additions to this easy drinking, all-malt summer ale. A perfect choice for a craft-brew first timer, this Blonde goes down easy and will keep you wanting more on a sizzling summer day.
Our Specialtiez
Bimini Blonde $6

While this all grain blonde ale is another great choice for craft beer first-timers, the Bimini is a step above wannabe with a slightly stronger flavor profile. Pale malt and very mild Cascade and German Hallertau hop additions keep it light and fun with more character and substance.

In A Haze $6

This hazy dream is double dry hopped with El Dorado and Azacca hops for a fun twist on our fan favorite Seaz The Day!  Like the Seaz, it's made with Magnum, Falconer's and Citra hops and is also Crisp, Fruity and Juicy.  This is just what the doctor ordered for you while your staying safe at home!

Tap-It Tuezday Small Batch (64oz Growler $28)

Tap-It Tuezday is a specialty SMALL batch brew released every Tuezday!  Please check Facebook, Instagram and Untappd for weekly Tap-It'z!

During the COVID19 closure, Tap-It Tuezday will provide approximately 15 growlers so don't procrastinate…. these amazing brewz won't last long!!

And we're sorry, no discounts and no keg sales on these, they only yield one or two kegs anyway!
Guest Tapz
We rotate 3-5 guest tapz, typically local cider and sour brewz, and rotate different flavors of a low to no-alcohol option, kombucha!
3 Daughters Key Lime Cider $7

Hard apple cider blended with key lime juice for a uniquely Florida taste. The semi-sweet apple flavor is nicely balanced by the tart, zesty key lime juice.

ACE Pineapple Cider $7

A refreshing cider with an instant sweet taste and a tart finish. Mixes well with others!

Flying Eagle Kombucha ($4 To Go Bottle)

Kombucha is a non-alcoholic beverage produced by fermenting tea with a culture of yeast and bacteria.   We currently have Mango Cayenne and Strawberry Lemongrass from Flying Eagle!!!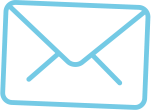 Tap Alerts
Of course you want us to notify you when we tap something new, right?!