Our Brewz
Amberjack Amber Ale

An American Amber Ale with flaked rye brings a delightful balance of malt and hops. This all grain brew has generous Cascade hop additions that give it a medium-bodied mouth feel and citrusy floral tones.

Bombay IPA

Named from the origin of this beer style, our IPA bears massive quantities of Chinook, Mosaic and Simcoe hop additions! Not for the faint of heart or the first timer in a craft beer establishment, but this hop-bomb will certainly please the most discerning craft beer pallet.

Gulf Coast Gold

This all-grain golden ale is another great choice for craft beer first-timers. Gulf Coast is a step above the light and crisp Wannabe Blonde with a slightly stronger flavor profile. Pale malt and very mild Cascade and German Hallertau hop additions keep it light and fun with more character and substance.

Homeport Honey Wheat

An American Wheat style beer given a light honey flavor by using specialty malt rather than honey additions. Northern Brewer and Czech Saaz hops lead to a pleasant, slightly complex, summertime American honey wheat beer.

Pirate's Porter

A robust, dark beer with a light, foamy head. This is the true adult milk shake of beers! A higher ABV than the normal porter recipe gives it a bit of a kick but a malty mouth feel and flavor. It's best flavor potential is met slightly warmer than when first poured, so let her sit a bit.

Portside Pale Ale

Medium-bodied and refreshingly bold pale ale with a "just right" light and foamy head! Don't let the low hop aroma fool you… Citra hops add a delightful bitterness with a classic citrus and tropical fruit, big hop flavor.

Reel Stout

Thick, full-bodied oatmeal stout with incredible smoothness from the addition of flaked oats. This rich and malty brew has a wonderful roasted malt finish that will have you asking for more!

Run Aground Brown

A true southern English style nut brown with hints of delightful nuttiness and the delicate herbal tones of the famous Kent Goldings hops. Smooth and malty, this caramel color beauty is an all-malt, year-round favorite.

Seaz the Day IPA

This East Coast style IPA is a sun-soaked, hop lover's hazy dream. Crisp, fruity and juicy with aggressive Magnum, Falconer's, and Citra hop additions. Restrained bitterness and intense fruity flavor make this brew a must-try!

Wannabe Blonde

Light, crisp and delicious. No fancy additions to this easy drinking, all-malt summer ale. A perfect choice for a craft-brew first timer, this Blonde goes down easy and will keep you wanting more on a sizzling summer day.
Our Specialtiez
Oktoberfezt

This Märzen Lager is full-bodied, rich and toasty! The German malt aroma and residual caramel flavor comes from a focus on the Pilsen and Munich malt bill rather than on any particular hop characteristics. An all-together, delicious seasonal choice!

SWFL Apricot IPA

A lighter, crisper Southwest Florida IPA with 60 pounds of apricots and dry hopped with mosaic hops. This tart is sure to quench any thirst!

Tap-It Tuezday Kveik Yeast NEIPA

This beer is brewed to favor the "juicier" side of the New England style due to the copious number of hops in conjunction with the softer water profile with a unique twist. A Kveik (pronounced like "kwike") yeast was used in brewing this beer; this Norwegian yeast is historically known for brewing farmhouse ales, but it allowed our beer to be fermented on the warmer side while contributing unique tropical fruit notes which complement the hops nicely. The addition of Azacca and El Dorado hops add intense fruity flavors similar to that of mango and pineapple with the backbone of the beer being rounded out by the iconic Citra hop. While this beer clocks in at 8%, the fruity-sweet hop character will sure have you going back for seconds if not more!
Guest Tapz
We rotate 3-5 guest tapz, typically local cider and sour brewz, and rotate different flavors of a low to no-alcohol option, kombucha!
3 Daughters Key Lime Cider

Hard apple cider blended with key lime juice for a uniquely Florida taste. The semi-sweet apple flavor is nicely balanced by the tart, zesty key lime juice.

ACE Pineapple Cider

A refreshing cider with an instant sweet taste and a tart finish. Mixes well with others!

Bon & Viv Spiked Seltzer

Spiked seltzer flavors:  Cranberry – Grapfruit – Blackcherry Rosemary

*Available in cans only

Elysian Huckleberry Berliner Weisse

Bright and tart!  Half wheat, half barley and a school of huckleberries.

Golden Road Spiked Aqua Fresca

Strawberry Pineapple

*Available in cans only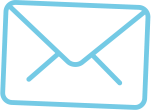 Tap Alerts
Of course you want us to notify you when we tap something new, right?!