Our Brewz
*Cans and Growlers To-Go*

We now offer 12oz cans to go! Below is our current inventory:

Wannabe Blonde 12oz can $3.50

Gulf Coast Gold 12oz can $3.75

Homeport Honey Wheat 12oz can $3.50

Bombay IPA $4.00

Seaz the Day Hazy IPA $4.00

* * * * * * * * * * * * * * * * * * * * * * * *

64oz Coastal Dayz Growlers are $8.

Growler fill prices vary by style $16 – $29.  You may bring your own (CLEAN growler) or purchase ourz.

We are sorry, small mouth 32oz growlers can't be filled.  All other 32oz growlers are 1/2 price of a normal 64oz growler.

*Keg Sales – Please Email/Call Ahead*

[email protected] or (239) 204-9665

All keg sales require a $75 keg deposit on 1/6 and $100 keg deposit on 1/2 BBL.

Standard 1/6 Keg $108, Premium 1/6 Keg $122 (Approx. 40 pints)

Standard 1/2 BBL $280, Premium 1/2 BBL $320 (Approx. 122 pints)

Premium brewz are Seaz The Day IPA, Portside Pale, Bombay IPA and Specialties.

Amberjack Amber Ale $6.25

An American Amber Ale with flaked rye brings a delightful balance of malt and hops. This all grain brew has generous Cascade hop additions that give it a medium-bodied mouth feel and citrusy floral tones.

Beach Hound Brown $6.25

**Our original Runaground Brown with a new name**  A true southern English style nut brown with hints of delightful nuttiness and the delicate herbal tones of the famous Kent Goldings hops. Smooth and malty, this caramel color beauty is an all-malt, year-round favorite.

Bombay IPA $7.50

Named from the origin of this beer style, our IPA bears massive quantities of Chinook, Mosaic and Simcoe hop additions! Not for the faint of heart or the first timer in a craft beer establishment, but this hop-bomb will certainly please the most discerning craft beer pallet.

Gulf Coast Gold $6.25

This all-grain golden ale is another great choice for craft beer first-timers. Gulf Coast is a step above the light and crisp Wannabe Blonde with a slightly stronger flavor profile. Pale malt and very mild Cascade and German Hallertau hop additions keep it light and fun with more character and substance.

Homeport Honey Wheat $5.25

An American Wheat style beer given a light honey flavor by using specialty malt rather than honey additions. Northern Brewer and Czech Saaz hops lead to a pleasant, slightly complex, summertime American honey wheat beer.

Pirate's Porter $6.25

A robust, dark beer with a light, foamy head. This is the true adult milk shake of beers! A higher ABV than the normal porter recipe gives it a bit of a kick but a malty mouth feel and flavor. It's best flavor potential is met slightly warmer than when first poured, so let her sit a bit.

Portside Pale Ale $6.25

Medium-bodied and refreshingly bold pale ale with a "just right" light and foamy head! Don't let the low hop aroma fool you… Citra hops add a delightful bitterness with a classic citrus and tropical fruit, big hop flavor.

Reel Stout $5.25

Thick, full-bodied oatmeal stout with incredible smoothness from the addition of flaked oats. This rich and malty brew has a wonderful roasted malt finish that will have you asking for more!

Rock-N-Reef Red $6.25

While originally derived from an English Bitter with less hop character, an Irish Red Ale has become a go-to style in many breweries throughout America. With an amber hue, this slightly sweet yet crisp beer has delicate flavors of toffee, caramel, and a hint of biscuit followed by a subtle roasted dryness. Unlike other styles, this beer holds very little bitterness and leans more toward a malty palette.

Seaz the Day IPA $7

This double dry hopped hazy IPA is a sun-soaked, hop lover's hazy dream. Crisp, fruity and juicy with aggressive Magnum, Falconer's, and Citra hop additions. Restrained bitterness and intense fruity flavor make this brew a must-try!

Wannabe Blonde $5.25

Light, crisp and delicious. No fancy additions to this easy drinking, all-malt summer ale. A perfect choice for a craft-brew first timer, this Blonde goes down easy and will keep you wanting more on a sizzling summer day.
Our Specialtiez
Blackbeard – Rum Barrel Aged Porter $8.50

Arrgg! Are you ready for a 3 sheets to the wind time as we awaken our barrel-aged brew from it's slumber? Blackbeard is our house Pirate's Porter aged in a rum barrel for many months which added a sweet alcohol essence to this already chocolaty robust porter to form one delicious beverage.

Coastal Vibez: Orange Creamsicle Ale $7

Did you love orange creamsicles' as a kid? If so, we have a treat for you! We teamed up with our friendz over at Palm City Brewing and took all the flavors of this classic dessert and transformed them into a tasty collaboration brew! Orange, vanilla, and cream are at the forefront of this brew. It'z smooth, sweet, and has just a hint of citrus! It'll surely have you dreaming of chasing the ice cream truck with every sip!

Lemondayz Shandy $6.25

Sunshine, summertime and shandy! Made with just the right amount of the amazing Farmers Market Restaurant hand-squeezed, fresh and delicious lemonade, this crisp and refreshing ale will be sure to please on our hot Southwest Florida dayz.

Sandbar Smash Ale $6.50

SMASH stands for a beer brewed with only a single malt and a single hop. We used Vienna malt which provides a slight malty sweetness and subtle nutty notes followed by a full-bodied/smooth mouthfeel. To complement this grain, we added a handful of Saaz which is a noble hop bursting with earthy, herbal-like flavors and slight spice. This easy-drinking brew may even help you discover your new favorite hop!

Sea Side Scotch Ale $7.50

This strong scotch ale (also known as a wee heavy) weighs in at a robust 8.4% showcasing the capabilities of a multitude of malts blended to create one highly viscous, caramelized beer. Don't let the abv shock you though, the harmony of malts plays well with the alcohol and even holds a subtle sweetness. What better way to cure a hangover than with a wee heavy!

Tap-It Tuezday Small Batch $7.50

Tap-It Tuezday is a specialty SMALL batch brew released every Tuezday!  Please check Facebook, Instagram and Untappd for weekly Tap-It'z!

And we're sorry, no discounts and no keg sales on these, they only yield one or two kegs anyway!
Guest Tapz
We rotate 3-5 guest tapz, typically local cider and sour brewz, and rotate different flavors of a low to no-alcohol option, kombucha!
3 Daughters Key Lime Cider $7.50

Hard apple cider blended with key lime juice for a uniquely Florida taste. The semi-sweet apple flavor is nicely balanced by the tart, zesty key lime juice.

Flying Eagle Kombucha ($6 To Go Can)

Kombucha is a non-alcoholic beverage produced by fermenting tea with a culture of yeast and bacteria. We currently have Blueberry Cuban Oregano and Lemon Lavender from Flying Eagle!!!

Funky Buddah Spiked Seltzer $5

Spiked seltzer flavors: Key Lime Cherry, Blood Orange, Mango Guava, Pink Grapefruit!

*Available in cans only

Wine $8

Red: We offer a Cabernet Sauvignon by La Junta and a Malbec by Vinas De Colalao!
White: We offer a Sauvignon Blanc by La Junta as well as a Pinot Grigio by Paradosso!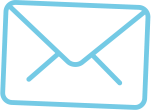 Tap Alerts
Of course you want us to notify you when we tap something new, right?!